December 1-January 6, 2012
In the Downstairs Main Gallery
Elaine Pawlowicz  & Irby Pace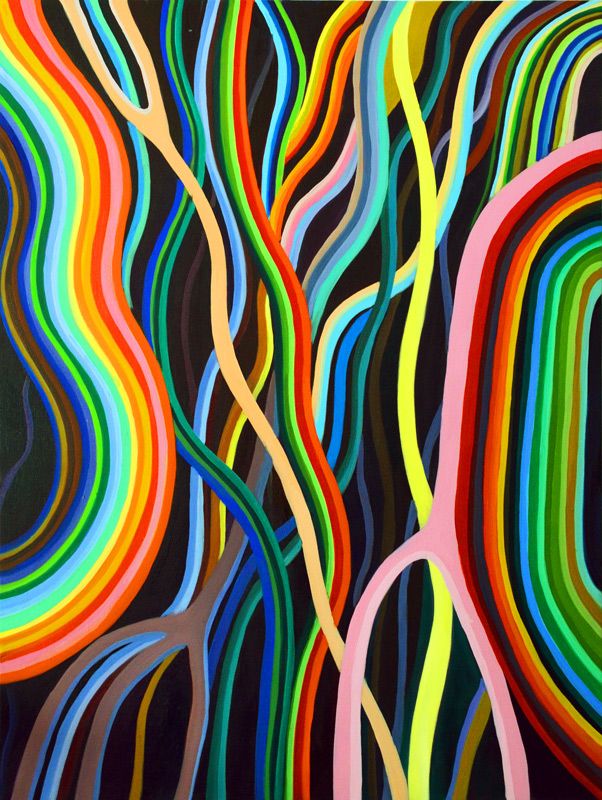 Elaine Pawlowicz, Rainbow Roots
A Rock in the Sky
A series of oil paintings by Elaine Pawlowicz reinterpreting images found in nature located the bottom of the world and responding to the phenomena of gravity, attachment, suspension, and vertigo.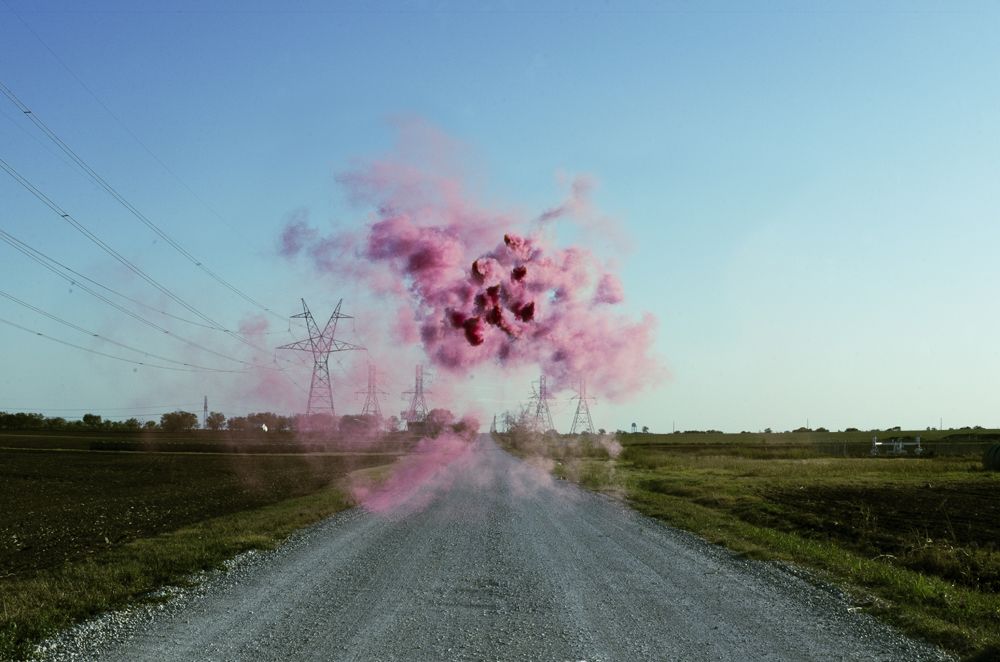 Irby Pace, Red Pop
POP!
With 
Pop!
 I am creating a new way to view the traditional landscape through photography. I am painting the sky with clouds of colored smoke which are released via canisters that I am levitating into the physical space. 
500X Presents
In the Upstairs Gallery
White Lie
Benjamin Terry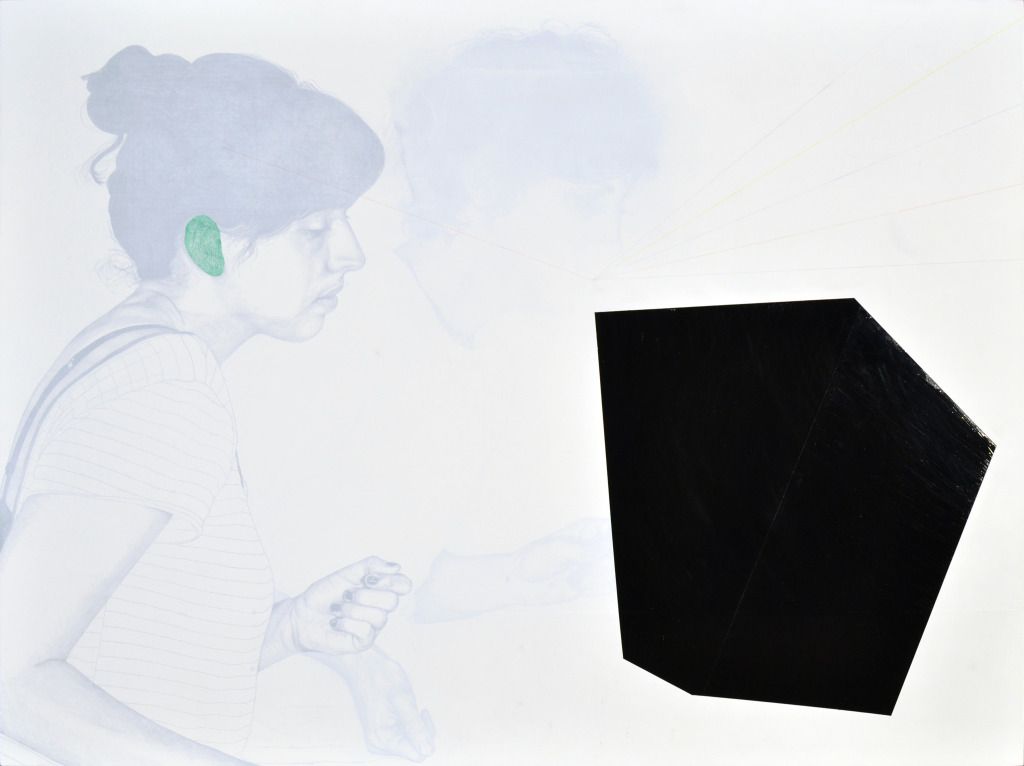 Goodbye To Sleep, 60" x 80", mixed media on panel
Working with memory, fantasy, dreams and time, I create narrative sequences that reflect on internal conflict, self-doubt, ulterior motives and emotional trauma. The complexity of relationships with loved ones serve as a constant resource for narrative content. Like a memory or dream, parts of those stories become blurred or fragmented, and the original thought is always transformed. Each painting's evolution, whether through multiplicity, incompleteness or obliteration implies that my subjects are odd fragments of a half-forgotten memory.
In the Project Spaces-
Downstairs-
All in All Jonathan Snow  
Upstairs-
Project_Space_Runway
Matthew Clark, Clayton Hurt, Tiffany Wolf