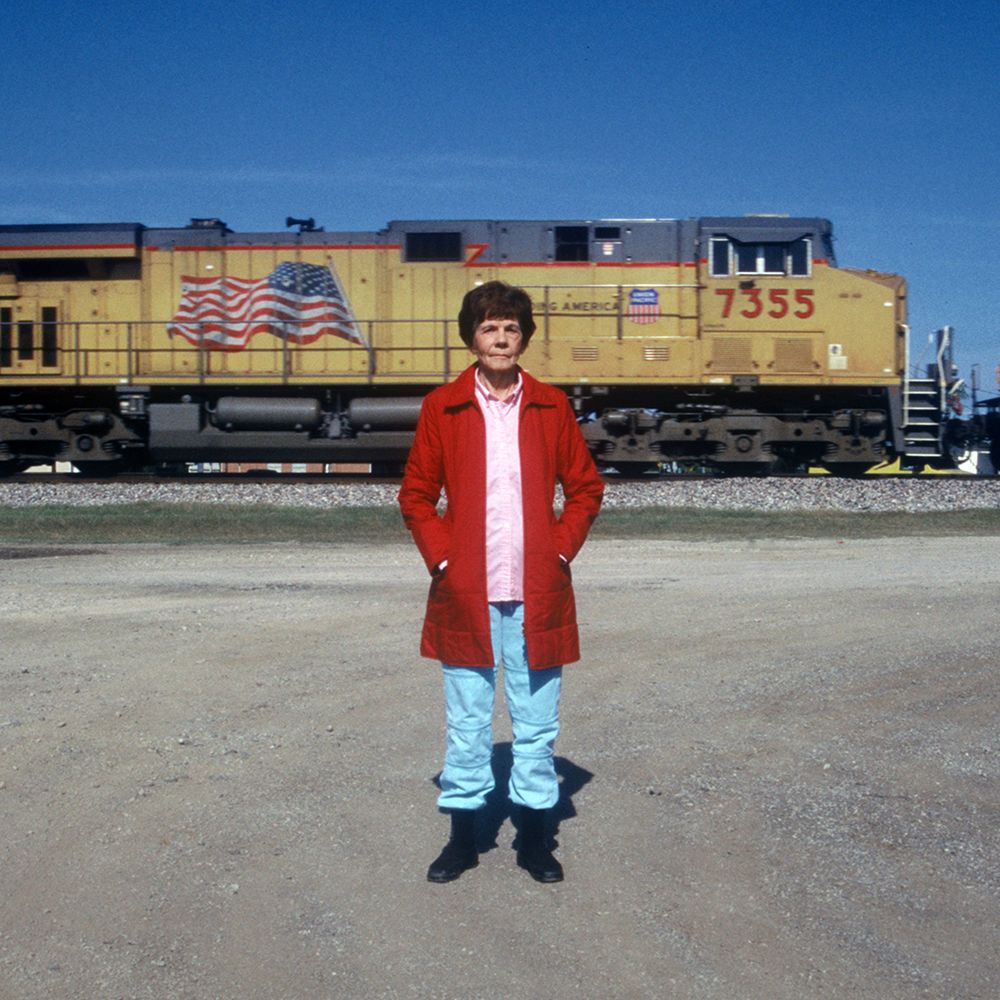 Union Pacific 7355, Cool TX.
Duratrans, 12x12", 2011/13
She Wore Red Downstairs Gallery
Diane Durant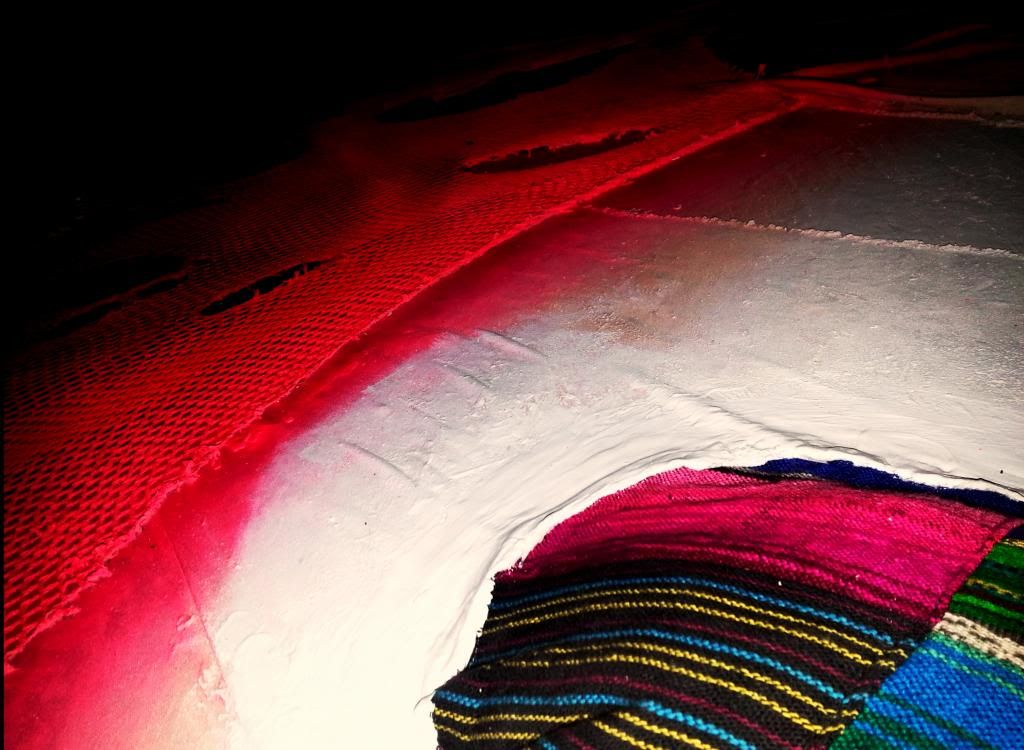 Detail, Bernardo Cantu
Menudotron Surf Report from Lamborghini Beach dTX
Downstairs Gallery
My most recent body of work features abstract sculptural paintings (loosely referred to as reports) from the Menudotron studio. This series continues to reflect themes and elements in my past work such as: Texas/Mexico border culture, rasquache/kitsch, fabric as painting material, high brow and low brow with a flair for tongue-in-cheek 80s, while also absorbing new passive lessons from Memphis Group aesthetics. My work allows me to mediate various seemingly non-linear connections that I feel contribute to carving out new avenues in my reality. While this body of work holds allegiances to the history of traditional wall mounted painting and contain a number of similar elements to my previous works they each, in some way, incorporate something that is still fresh to me.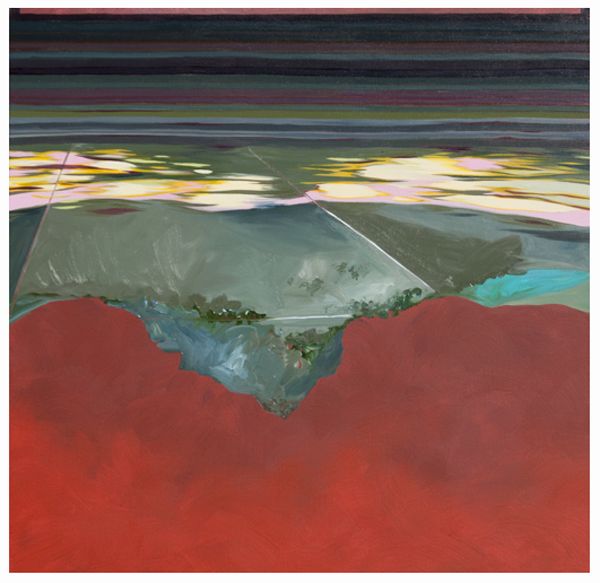 Bailey Chapman, oil on canvas, 2013
Texas Woman's University Visual Arts: Selected Works from the Graduate Program
This exhibition is a selection of works highlighting the work being done by students in the Graduate MA/MFA programs at Texas Woman's University. There are works from each area of the program represented, and all works were juried by the TWU Dept. of Visual Arts faculty.
Two Pad Stack
Timothy Harding & Devon Nowlin 
Harding and Nowlin present new experimental works that mark a point of a departure from both artists standard modes of production. In these works each artist uses a daily activity as a point of departure, Nowlin's trips to the museum result in soft sculptures and paintings referencing past exhibitions, while Harding's daily drive to work is recorded via fuzzy iPhone photographs
Knotted Noodle

 
Downstairs Project Space Jeff Gibbons