May 6 - May 28, 2017
Shipshape and Fleeting: New Works by Steven Foutch
Shipshape and Fleeting: New Works by Steven Foutch, features print media, works on paper, and installation exploring the space between gloom and joy.
Glimmer: Sheryl Anaya
Greetings from In-Between
Candyland Art Collective is a visual art making team consisting of artists Jessica Burke, Carrie Fonder and Valerie Powell. Candyland Art Collective's interdisciplinary practice investigates elements of contemporary play & power, while working within a structure that incorporates the physical distance between our studios (Georgia, Florida & Texas). Greetings from In-between is the collective's debut exhibition featuring paintings, drawings, installations and sculptures inspired by the dialogue between the unknown outcomes of our process driven practice.
Dream Juice: Lindsey Larsen
Dream Juice is an exhibition of work by Lindsey Larsen. It is a contemplation of things in nature, like humans and all the other physical things... but also the things that aren't physical, like an experience, maybe? I mean an experience with a capital E.
Abyss explores the dichotomy between order and chaos within the universe and within the self. Photographic collages and sculptural artist books are fabricated to illustrate the physical manifestations of anxiety and depression through the destruction and reconstruction of the photographic image. Collages are made using a combination of alternative processes: lumen prints, chemigrams, and solvent transfers. To create the images, photographic prints are cut apart and sewn back together. Geometric and organic shapes mimic the patterns and phenomenons found within the universe.
Abyss considers the correlation between the inner self and outer space as well as our desires to control and make sense of life and death
Stranger Lands
Stranger Lands is an exhibition of single-channel video works created by fourteen local and international artists whose work relates to place and orientations of belonging, both political and personal. Working within and through sites, the artists in Stranger Lands (re)orient our virtual (digital, imaginary, remembered) and "real" relationships with location. Stranger Lands, curated by Julie Libersat, opens at 500X in Dallas, TX and includes works by Krista Caballero, Máximo González, Sean Miller, Lexie Mountain, Patrick O'Neil, Trudi Lynn Smith and Kate Hennessy, William Sarradet, Carolyn Sortor, Karina Skvirsky, Jenny Vogel, Gloria Wyatt, K Yoland and Longhui Zhang.
Apr 17, 2017 - Apr 30, 2017
Trump Yourself
Downstairs Project Space features an installation by artist Jen Rose, invited by 500X member Rachel Muldez.
Blue Library Vol 2: Conversations
Tammy Mercure's project, Blue Library Vol 2: Conversations, consists of collaborative, visual exchanges between coupled photographers in the form of photobooks. Each book, a result of a photographer's responses to the imagery of another photographer, is a compilation of visual narrative that creates connections between work and gives a new life to the original photographs.
Participating photographers:
Courtney Asztalos & Nydia Blas, Jessica Dean Camp & Cole Don Kelley, Angela Deane & Alisson Bittiker, Lee Deigaard & Elizabeth Stone, Hobbes Ginsberg & Andi Icaza, Michelle Groskopf & Alexander Coggin, Janna Ireland & Morgan Rachel Levy, Natalie Krick & Lissa Rivera, Ian Lewandowski & Caiti Borruso, Juan Madrid & Maggie Stockman, Ross Mantle & Chris Maggio, Noelle McCleaf & Michael McCraw, Zora Murff & Rana Young, Amy Lynn Powell & Maddie McGarvey, Tamara Reynolds & Matthew Genitempo, David Soffa & Liz Calvi, Sasha Tivetsky & Melissa Spitz, and Tara Wray & Carrie Elizabeth Thompson.
Nest: Solo Exhibition Rachel Muldez
A manipulation of nature to express the feeling of home within a multiverse.
Kelsey Heimerman & Sammy Rat Rios
Two women, lots of color and two ways of seeing the world.
Kelsey Heimerman is an objective painter that mainly paints "figures (that) are her metaphorical haystacks and they reflect our contemporary world. Using distortion, engorged layers of firm, deliberate and bleeding paint become objectified as they describe flesh, spaces, animals and a codex of modern iconography. As a seeker of knowledge and a person people are drawn to, Heimerman strives to become a part of the American female narrative. Influenced by Frida Kahlo, Keith Haring, Henry Darger, Hemonous Boch, Francis Bacon, Lucian Freud and Rosson Crow she continues diligently Project people projecting visions of a dreamlike futuristic world where all people are accepted."

Sammy Rat Rios is a multifaceted Dallas artist, she is a musician, actress, and painter to name a few. Although her main focus is her music, her paintings are wonderful non-objective examples of her personal aesthetic. Everything she does, whether it be painting, singing, acting, or walking down the street, she does with a grace and style quite unique to herself. She is drawn to color, design, and clean simple aesthetics and she expresses these magnetisms boldly in her paintings.
The Shape of Domestic Funk to Come: NEW WORKS BY BERNARDO CANTU
Sculpted 2.5D paintings utilizing a safe but jarring element of a domestic space that was always in the background growing up and never used in foreground of work.
B E F O R E - Clint Bargers
New paintings made with construction materials and sand. All of which attempt to reimagine landscape and it's affect on memory and personal identity.
MIND THE GAP
500X is happy to invite our Fort Worth neighbor art collective, Art Tooth to our space to curate an exhibition of their members. Founded by Fort Worth art collectives Bobby on Drums and Exhibitionists, Art Tooth is a new art project dedicated to exhibiting regional contemporary art by emerging and mid-career artists, while building new relationships between artists and art patrons. By partnering with established local art dealers, organizations and businesses, Art Tooth will continue its founders' "pop up" concept, making invigorating art accessible and solidifying Fort Worth's reputation as an art destination.

Mind the Gap (MTG) explores the ways in which artists can navigate the pitfalls of the current socio-political climate, particularly through their roles as cultural brokers, provocateurs, and facilitators of a reflective practice, while paying consideration to the challenges presented by an era of persistent disengagement, isolation, alienation and Balkanization.

MTG will pose the following questions:

What role, if any, can art effectively adopt in response to the dynamics outlined above?
Do the prevailing social (political, economic, educational) and cultural (internalized norms, taboos, values, attitudes, beliefs) conventions that frame the presentation and production of art influence this discourse? If so, how should they be addressed?

MTG does not espouse an explicit political agenda, nor does it advocate for a singular solution. However, it does contend that the current environment requires an urgent, critical, and imaginative response. To support this claim, MTG will introduce this discourse as a call for micro-grant proposals in anticipation of a survey conducted at 500X Gallery.
Participants

Participants in this group exhibition, who will also serve on a panel as the micro-grant award jurors, include a diverse group of noted and emerging artists including:

Christopher Blay
Michelada Think Tank (Carol Zou & Darryl Radcliff)
William Sarradet
Terri Thornton
Gio Giovanni Valderas
Scratching the Surface: UNT Graduating MFA Group Exhibition
To scratch a surface is to investigate what exists beneath something initially found. In this case, each artist is exploring their ideas by manipulating, refining, scratching, adhering, smoothing, or impressing upon their chosen substrate. "Scratching the surface" juxtaposes work created by ten artists from diverse backgrounds working in a wide array of media, including ceramics, metals, fibers, printmaking, painting, and drawing.

Participating artists include:

Jessie Barnes
Horacio Casillas
Joanne Cervantes
Jeremy Chavez
Keela Dooley
Mary Jarvis
Michelle Salazar
Kayla Seedig
David Villegas
Jim Wilson
A D D I T I V E : Kathy Lovas & Lynné Bowman Cravens
ADDITIVE is a site-specific collaborative installation by Kathy Lovas and 500X member, Lynné Bowman Cravens. ADDITIVE represents the natural evolution of the artists' initial serendipitous photographic project #lovaslectures.
February 18 - March 12, 2017
THE PITS: Joanne Isabella Alma Cervantes
A collection of drawings, video and sound traversing a private landscape of lament.
Drawn from the intersections of personal history, narrative literature, music and cinema, The Pits seeks to create a new record of experience acknowledging trouble both in the mirror and on the horizon.
500X Gallery, Texas' oldest artist-run space, continues its annual juried show for college students. Like the annual Expo juried show, 2017 College Expo aims to bring together artists from around the state. The exhibition offers college students an opportunity to enter into a dialogue with their Texas-based counterparts and to view work by their colleagues at other institutions. The exhibition offers visitors an overview of the variety of perspectives that exist throughout colleges and universities in Texas. This year's juror is Danielle Avram, gallery coordinator at Texas Woman's University.
January 14 - February 5, 2017
RACHEL LIVEDALEN: TO LISA, WITH LOVE
This solo exhibition by Rachel Livedalen features new drawings that combine images of idealized femininity through canonical works of western art history with her love of 1990s Lisa Frank stickers and ephemera.
SETH LORENZ: RABBIT HOLES; THE DESCENT
Lorenz' new exhibition is the second chapter in the body of his work "rabbit holes,". He continues to use elements of the home and objects of memory to investigate the intricacies of the human psyche and its' emotional aptitude to cope, confront and heal from trauma and suffering.
LYNNÉ BOWMAN CRAVENS: HOUSE
House is a solo exhibition by 500x member Lynné Bowman Cravens. The exhibition is on view January 14 - February 5, 2017, with a reception on Saturday, January 14 from 7-10 pm.

In this body of work Cravens is exploring the idea of memory and nostalgia by photographing her childhood home. She used appropriated family photographs to serve as the anchor for the series. After examining the precise locations in the house in which the original photographs were taken, she then re-photographed the same areas. The building has undergone cosmetic changes over the past several years, and has transitioned from being her family's home to becoming a rental property. From images full of artifacts and mementos, to starkly empty spaces, the house becomes barely recognizable. This project not only focuses on Cravens' memories of the house, but also on how the recent physical changes done to the building affect perception of the space.
Escapes, a solo exhibition by Julie Libersat, explores the aesthetics of public space with works that blur the lines between virtual and real landscapes. Using 3D prints and images from the video game SIMS, Escapes presents a landscape that reflects the ubiquity and homogeneity of a placeless cityscape. The built environment directs our orientations and cultural values through the meaning we construct around the buildings and places occupied within memory, dreams and imagination. Our cities, neighborhoods and buildings reflect our personal, cultural and political histories and imaginaries. How does the design of the built environment colonize space and nature to manufacture desire in the landscape of capitalism?
PROJECT SPACE: ALEX HEFFESSE: ASSEMBLY #1
Curated by Lindsey Larsen
Heffesse is a one-man enterprise. An inspector of the manufactured landscape. With a questionable production cycle that terminates at the prototype, the sculptural objects mimic a proof-of-principle, meaning, a demonstration in principle with the aim of verifying practical modes of production. The prototypes, in some degree, serve to verify key aspects of society. Creating enigmatic narratives of man-made environments. Past, present, and future. The prototype is the only truth in a world full of disguise.
PROJECT SPACE: REPLICATE: ROSS FAIRCLOTH & ASHLEY WHITT
Ross Faircloth and Ashley Whitt explore alternate planes of reality in their two-person show, Replicate.
December 10, 2016 - January 8, 2017
At some point in an emerging artist's early career, someone comes alongside him or her to give critique, counsel, support, more critique, advice, training, and even to write letters of recommendation for employment or grant opportunities. The mentor-mentee or educator-student relationship is integral to the growth of the artist and mentor, as well as the art community, and it's this relationship that 500X Gallery will highlight in our December 2016 exhibition, Co | Action. Co | Action will run from December 10th - January 8th. The opening reception will be December 10th from 7-10pm.

LEIGH MERRILL | JUAN CRUZ

JIM BURTON | AUSTYN WILLIAMS

ANNETTE LAWRENCE | MURIELLE WHITE

KIM OWENS | KATE COLIN
pictured: Leigh Merrill, 2016, This Place



 
Choose Your Own Adventure: Valerie Powell
Choose Your Own Adventure, a solo exhibition highlighting a colorful collection of drawings & small sculptures by Valerie Powell, explore the idea of wandering. Inspired by the book series of the same name, Powell continues to investigate the human condition using shrinkable plastic as her primary medium. Powell creates playful narratives which invite the viewer to visually wander thru a series of imagined spaces while being encouraged to make their own conceptual connections. Travel inspired imagery inform the series of drawings, while mapping specific memories inform the series small hanging sculptures in the exhibition.
Platinum Package: Kalee Appleton
Platinum Package, is comprised of new photographic work by Kalee Appleton. In a continued effort to reexamine the objecthood of photographic backdrops used in mainstream portrait studios, Appleton conceptualizes the photographic backdrop by making these large format backdrops the focal point within a real world landscape as well as using them as backdrops for additional backdrops. While with previous work a similar approach explored the parallel use of early digital landscape photography often appearing on computer monitors coupled with digital manipulation techniques, this new work explores a straight photography method as well as a nostalgic approach by referencing the final product of mainstream portrait photography and the customary act of cutting images from a gridded portrait sheet for distribution to family and friends.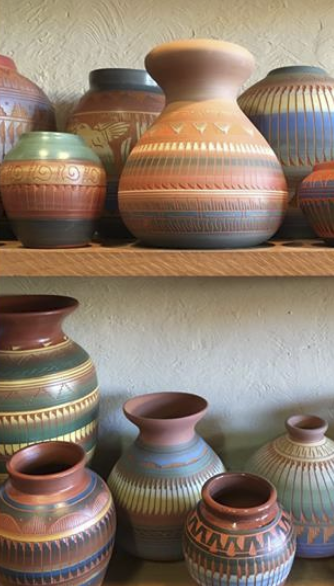 Photography from Colorado by Clint Bargers and Tory Doyle.
 
October 15 - November 6, 2016
500X Gallery, Texas' oldest, artist-run, cooperative galleries, hosts one of North Texas' most anticipated annual juried competitions. Expo 2016 is open to all artists over the age of 18 living in Texas.

Exhibiting Artists:
Dean Barrera
James Behan
Spencer Brown-Pearn
Daniela Cruz
Glenn Downing
Alicia Eggert
Art Garcia
Marcos Hernandez
Peter Hiatt
Kathleen Janvier
Bumin Kim
Emily Lofaro
Erin Mazzei
Jessica McClendon
Natalie Olmo
Gibson Regester
Nathan Rice
Evan Sheldon
Noura Shuqair
Michelle Thomas
Caleb Shafer
Christine Adame

About the juror:
Rachel Rogerson is Executive Director of The MAC in Dallas, Texas. In the summer of 2015 Rogerson ably coordinated The MAC's move from its home of more than 20 years on McKinney Avenue to a century-old five-building complex in the Cedars neighborhood south of downtown Dallas. During her tenure she has continued to advance the institution's mission as an advocate for creative freedom by providing innovative programming. Recent projects include New Urban Landscape, a series of site-specific installations presented in The MAC's raw warehouse space.

Prior to The MAC, Rogerson was Curator of Exhibitions at Gregg County Historical Museum in Longview, Texas, where she elevated the institution's profile through the celebrated permanent exhibition of the Buddy Calvin Jones Caddo Collection, one of the region's largest collections of Prehistoric artifacts related to East Texas' first peoples.

Rogerson received her master's in Museum and Gallery Studies from the University of St. Andrews in Scotland. In Scotland, Rogerson co-curated an exhibition for the St. Andrews Museum and held positions at the Museum of the University of St. Andrews and Dunollie House. From 2011 to 2012 she served as Registrar at Kirk Hopper Fine Art. In 2008 Rogerson received her BFA from the University of North Texas.
September 10 - October 2, 2016
Opening Reception Saturday, September 10th 7-10pm
Showing September 10th - October 2nd

Sheryl Anaya
Kalee Appleton
Clint Bargers
Bernardo Cantu
Lynne Bowman Cravens
Steven Foutch
Julie Libersat
Lindsey Brown Larsen
Seth Lorenz
Rachel Livedalen
Rachel Muldez
Valerie Powell
James Talambas
Justin Strickland Hoff
Ashley Whitt

500X is ready to kick off the new season with the annual members show. Welcoming the addition of it's newest members, this group of emerging DFW artists will be showcasing a range of traditional and contemporary art. Works ranging from photography, printmaking, textile, installation, painting, video, performance, and conceptual works investigate a variety of content and formal concerns.
These 15 active artists have ties to and have collaborated with other artist groups such as Art Conspiracy, aphophenia underground, Deep Ellum Windows, Gallery Project in Detroit, Hatch Show Print, Performance SW, Oil and Cotton, and Wild Pony Editions, to name a few. They work in the community as educators, coaches, professionals, and mentors across the DFW area. They work and are involved with institutions such as UNT, Brookhaven College, UTA, Collin College, TCU, Dallas Public Library, and the Modern Art Museum of Forth Worth.
As the oldest artist run co-op in Texas, the idea of collaboration, finding fresh talent and building community is what this current group hopes to continue to foster. Come out and help us kick off the 2016 season!
Syd Webb
Present, Colors!
A respectful display of the flag of the United States of America
M. Kate H. Shark
Am I Happy or Am I Manic
New works by M. Kate H. Shark
Rachel Livedalen
Slow Jamz
A solo exhibition of new works on paper and sculptural objects
Lindsey Brown
Two-Finger Salute
A multimedia installation that questions the validity of 'power gestures' by irreverent documentation of the Google Image search results for "steeple hands."
Project Spaces
Member's Space
Brett Hahn: Miss Conceptions in Cla
Downstairs Project Space
Bernardo Cantu & Angel Cabrales
It Came from Beyond the Border in 4D Vision
Menudotron and ChupaCabrales present It Came from Beyond the Border in 4D Vision.
Upstairs Project Space
substance and substrate - curated by H Schenck
Works by Hayley Fowler, Iva Kinnard, Sharon Turner.
Back Project Space
Wanna B Dali
Drawings and stuff by Mitchell Hendricks.
Kate Colin
Spontaneous Symmetry
Spontaneous Symmetry is a group of paintings that suggest a twisted theory of everything, where a fragmented space exists in various states of activity. Disparate layers of media expose paint washes, graphite drawing, and soft brushwork. Each painting integrates an underlying axis of symmetry while subsequent layers of contrasting shape and color negate the initial simplification. This process-driven work seeks unification of oppositional elements.
Surrounds: Viewers of photographs, particularly in today's digital era, approach photographs with an air of skepticism. One of the most prevalent photographic techniques in the aid of this deceptive practice is the photographic backdrop, popular among pedestrian photography studios for decades. The photographs of idealized landscapes and utopian worlds become objects of transportation, portraying the subject in a halfheartedly illusionary light. These objects, used overtime begin to gain history of their own, due to mass production and repetitive use. Surrounds examines this history and transforms the photographic backdrop into something that it was never meant to be, a subject. By incorporating hints of photographic studio equipment and digital aesthetic fads, like repetitive gridded imagery on computer desktops, digital editing tools, nostalgia aids in creating a new history for the backdrop.
Making Marks: The Rhetoric of Design and Design of Writing
Making Marks: the rhetoric of design and design of writing is an attempt to reframe the discussion about writing, design, and imagination as it relates to our impulse to narrate experiences and ideas. It is a collection of images, texts, and processes curated by Michael Schueth and Jennifer Seibert as a collection of different artists, designers, authors, and makers investigating how image and text collide.
Cassie Phan, Nick Bontrager, Gregory Scott Cook, Justin Ginsberg, and Ricardo Paniagua
Justin Archer's figurative sculptures express the complexities of the human experience through symbolism and narrative. His work provokes the audience to explore the fragility of human existence and to question our longing for true fulfillment.
Lauren Kussro
Sounding the Depths
Many of the forms in both the prints and the sculptural forms are reminiscent of coral, kelp, fossils or seaweed but are not exact representations. I find it infinitely more enjoyable to employ my playful side and create my own species that might merge coral with floral, reef with leaf. More recent pieces feature very saturated colors that seek to echo the bizarre color combinations that can occur in nature.
February 13 - March 6, 2016
As an intermedia artist, this exhibition is an amalgam of sculpture, photography, and video. I have realized that when I make my work, I do not first think of the material but instead the idea. From here, it then becomes a set of decisions considering what materials or media most succinctly portray my concept.
The essential meaning of my work deals with issues associated with dysfunctional domestic environments. I have realized that who I am is an outcome of what I have experienced correlated with how my psyche processed those experiences. Congruently, how I behave in the present stems from both current and past experiences creating constant opportunities for my psyche to change and heal, or inversely to repeat the same patterns.
My process reflects on suffering and trauma and translates those personal experiences into a sort of shared visual history. Material plays a large role in this process. I am inspired by how material can carry meaning through familiarity, installation, manipulation, and intuition. Each material has a visual history that is uniquely interpreted by each person before it. Because of this, the derivatives of meaning are more like branches from a tree. The roots of the tree are my intentions, the trunk is the physical object and the branches are its many meanings. The truth, is somewhere deep within a rabbit hole.
500X January Solo Member Shows
Clint Bargers
Bernardo Cantu
Jose Rueben Melendez
Jennifer Seibert